Hotel chains nowadays form the basis of world tourist business. There are currently several hundreds of hotel chains in the world. Among them giant...
Stars – this is probably the most known in Russia method of classification of hotels. However, in the world not all the countries use such a...
Hotel design. In the hotel industry this area determines the appearance of hotels, both present and future. As far back as three decades ago,...
Developers – are the spine of hotel business. It is developers, who design the projects of hotels, look for a site for construction and...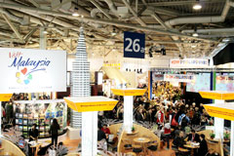 Fairs in tourist and hotel industry are taking place regularly. Many of them have become significant events for the entire industry. Such huge...
It is quite strange, that so far in the hotel industry has not appeared a unified classification system for the hotel rooms. Of course, today...
Hotel services, their number and the amount of people engaged in them depends on the size of the hotel as well as on its status. Typically, the...
Hotel staff - is the appearance of every hotel. People, working in the hotel, form the attitude of the clients to the hotel no less than the...